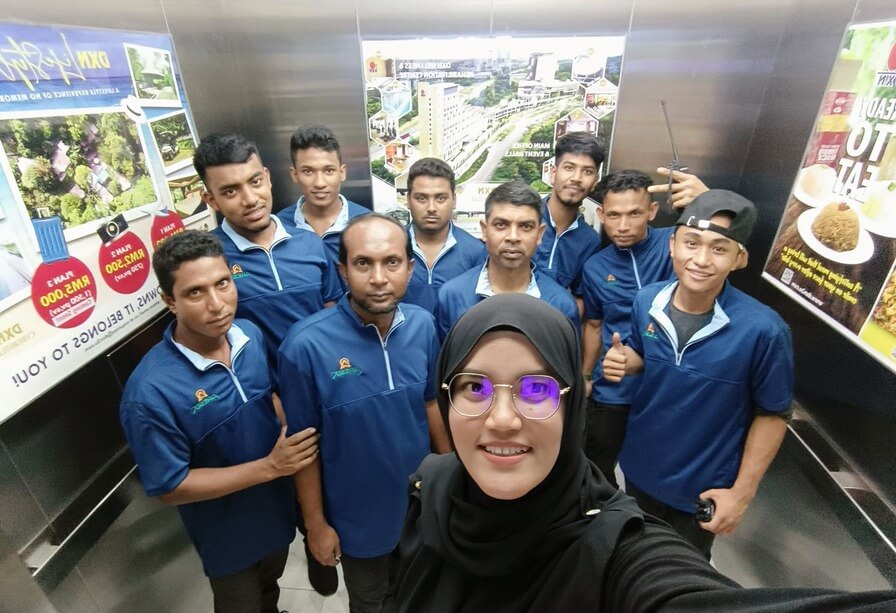 The perfect company to fullfil your cleaning needs
When it comes to professional cleaning services, no one does it better than Aresix Sdn. Bhd., the reigning champion of cleanliness in Malaysia.
Since our establishment in 2018, we have become the go-to choice for individuals and businesses alike seeking unmatched reliability and responsiveness.
With an extensive range of cleaning services offered, we cater to all your needs with unwavering dedication.
At Aresix, we hold ourselves to the highest standards of quality and cleanliness, ensuring that every nook and cranny is immaculate.
And the best part? We deliver this exceptional service without breaking the bank, offering the most reasonable prices in the market.
Trust Aresix for all your cleaning needs and experience a level of cleanliness that will leave you amazed.
To be the leading cleaning company in Malaysia, renowned for delivering exceptional and reliable cleaning services that exceed our clients' expectations. We strive to create a clean and hygienic environment for homes, offices, and commercial spaces, making a positive impact on the overall well-being of our customers.
Our mission is to provide high-quality and cost-effective cleaning services to our clients in Malaysia. We are committed to utilizing eco-friendly and sustainable cleaning practices, using top-quality cleaning products and equipment. Our well-trained and professional team strives to consistently deliver efficient, reliable, and personalized cleaning solutions to meet the unique needs of each client. We aim to build long-term relationships with our customers based on trust, integrity, and mutual respect.
Square Feets Clean Since 2018
Fill your detail in the form below such as your name, service selection, your contact number and your address.
Wait for our representatives to call you and give the price quote to proceed the deal.
Wait for the cleaning team to come and get the job done. You just need to relax and enjoy. Let us settle it for you.